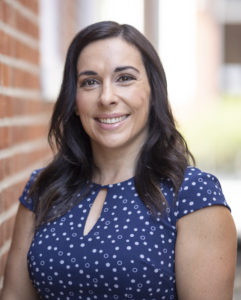 GINA M. LAPLACA
Phone: 856.222.0100
Email: glaplaca@rclawnj.com
Professional Experience
Gina practices in the areas of Government Relations, Local Government Law, Land Use and Real Estate.  She is admitted to the New Jersey State Bar, New York State Bar and the District of New Jersey Bar.
A 2004 graduate of Fordham University School of Law, Gina received her undergraduate degree in Political Science and Communications from the University of Pennsylvania in Philadelphia, PA in 2001.
Gina was Deputy Counsel in the Authorities, Utilities and Transportation Section of the New Jersey Office of Legislative Services from November 2004 to January 2006.  From January 2006 to December, 2008, she served as Deputy Budget Director/Associate General Counsel in the New Jersey General Assembly Majority Office under Assembly Speaker Joseph J. Roberts, Jr.  She went on to serve as the Director of State Government Affairs for Verizon New Jersey from 2009 through 2018, and as Regional Director of Northeast Government Affairs for Anheuser-Busch in 2019.
In addition to working for and with government officials at all levels throughout her career, Ms. LaPlaca has personally served on multiple local government entities including the Cherry Hill Township Planning Board and the Mount Holly Municipal Utilities Authority.