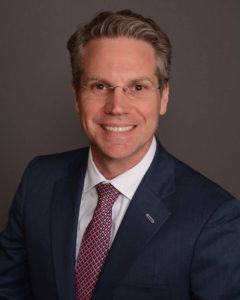 DOUGLAS L. HEINOLD, ESQUIRE
Phone:  856.222.0100
Email: [email protected]
Professional Experience
Mr. Heinold is a partner with the firm and has over twenty-five years of experience, specializing in local government and land use related matters. He currently serves as Township Attorney for Moorestown Township, Delanco Township, Shamong Township and Borough of Medford Lakes, as well as Planning Board Attorney for Cinnaminson, Chesterfield, New Hanover, and Springfield Townships and Zoning Board Attorney for Burlington and Springfield Townships.
He has served as counsel to numerous public entities at both the governing body and board level, and he has represented applicants before planning and zoning boards throughout the State.  Mr. Heinold has been the Chair of the Local Government Section of the Burlington County Bar Association for over a decade, and has lectured in the areas of the Open Public Records Act, Open Meetings Act, Local Government Ethics, Municipal Procedure, Right to Farm and related topics.
Mr. Heinold also represents parties in real estate and contract matters and disputes, including litigation.  Mr. Heinold serves as appointed counsel to two municipal joint insurance funds defending claims brought against public entities.