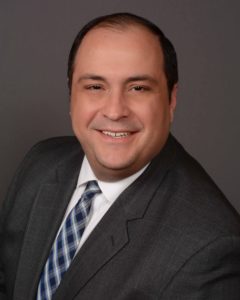 STEPHEN E. RAYMOND
Phone:  856.222.0100
Email:  [email protected]
Professional Experience
Mr. Raymond joined Raymond Coleman Heinold in October of 2012. Prior to joining the firm, Mr. Raymond served as the law clerk to the Honorable John A. Almeida, J.S.C., for the 2007 to 2008 court year.  After his term as a judicial clerk, Mr. Raymond joined the Burlington County Prosecutor Office, where he served as an Assistant Prosecutor from September of 2008 to October of 2012. In his four years with the Burlington County Prosecutor's Office, Mr. Raymond experienced all aspects of criminal litigation from case investigation, prosecution, and through the appellate process.  In addition to his duties before the trial court, during his term as an Assistant Prosecutor, Mr. Raymond successfully argued numerous cases before the Appellate Division of the New Jersey Superior Court.
Mr. Raymond has assisted with police disciplinary investigations and internal affairs investigations. He has advised local governments on labor-related issues.
Additionally, in his time at the Prosecutor's Office, Mr. Raymond served as counsel to all Burlington County Chiefs of Police with regard to the issuance of firearms permits.  Mr. Raymond was elected by his peers to serve as Burlington County's representative to the Assistant Prosecutor's Association of New Jerseys from 2009 through 2012.