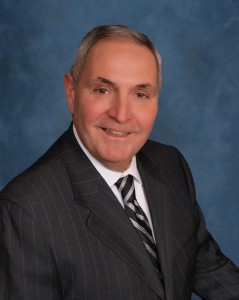 STEPHEN G. RAYMOND, ESQUIRE
Phone: 856.222.0100
Email: [email protected]
Professional Experience
Mr. Raymond is a partner in the firm with over 38 years of experience as an attorney. Mr. Raymond was the Burlington County Prosecutor from 1982 through 1997, and was responsible for handling hundreds of high-profile cases. He served as of counsel to the prestigious Philadelphia law firm of Montgomery, McCracken, Walker & Rhoads prior to forming Raymond & Coleman in 2001.
Mr. Raymond's practice is devoted primarily to litigation concentrating on personal injury, employment defense, criminal, and municipal court representations. When Mr. Raymond served as Burlington County Prosecutor, he developed a national reputation for victim's rights. This experience has helped immensely in his personal injury practice in fighting for the rights of accident victims. He has helped them recover millions of dollars in compensation for their injuries.
Mr. Raymond served as Chairman for New Jersey's Working Group, Homicide and Sudden Death Survivors, Chairman of the New Jersey Governor's Commission on Missing Persons, Chairman of the Burlington County Committee on Domestic Violence, President of the New Jersey County Prosecutors Association, Chairman of the Advisory Board for the Burlington County Child Advocacy Center, and on the New Jersey Commission to Deter Criminal Activity. Mr. Raymond was also a Board member for the South Jersey Survivors of Violent Crime and served on the Board of Directors of Women Against Rape. He is an approved Attorney by the Victims of Violent Crimes Compensation Board. He is also a member of the Burlington and Camden County Bar Associations.
Mr. Raymond has served as a hearing officer, prosecutor, and defense counsel in employee hearings for various entities, including Winslow Township, Mansfield Township, Riverton Township, Moorestown Township, and the Burlington County Bridge Commission, among others.
Mr. Raymond has served as legal counsel for the Burlington County Police Chiefs Association, the Riverton Police Department, and has served as labor counsel for a number of municipalities. He also has served as solicitor for the Mansfield Township Committee and Edgewater Park Township. He has defended numerous townships and private corporations in employment cases.
Mr. Raymond also has extensive experience in handling criminal matters. He represents many high-profile clients in his practice handling federal, state, and municipal criminal and traffic matters. Many of his clients are referred to him by other lawyers, which is a high compliment to his legal experience and skills.
If you have been injured, sued or charged with an offense, you need a quality attorney to protect your interests. You owe it to yourself and your family to achieve the best possible results. Mr. Raymond, working in conjunction with his staff, will fight for your rights to achieve the best possible outcome.